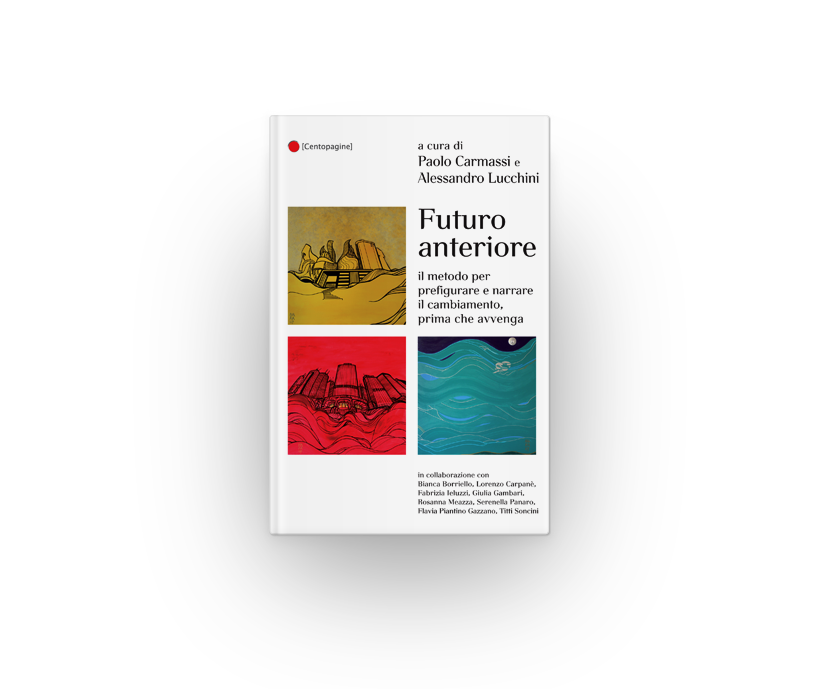 Project Description
Futuro anteriore
Il metodo per prefigurare e narrare il cambiamento, prima che avvenga
A cura di Paolo Carmassi e Alessandro Lucchini | Ed. 2015
"I have a dream" , diceva M.L.King nel 1963
"I have a story" è il mantra più recitato oggi.
Sogno e storia hanno due fattori in comune:possono raccontare qualcosa che è già stato fatto, o essere sinonimi di un desiderio per il futuro.
E se raccontare il passato è uno strumento per consolidare l'esperienza vissuta, raccontare il futuro è una strategia per pianificare l'attraversamento di un territorio sconosciuto, sia una crisi, un trasloco, un cambio di identità aziendale.
In questo libro trovi un metodo, suggerimenti concreti e tante case history, ossia le testimonianze di chi si è già incamminato lungo le orme del proprio futuro.